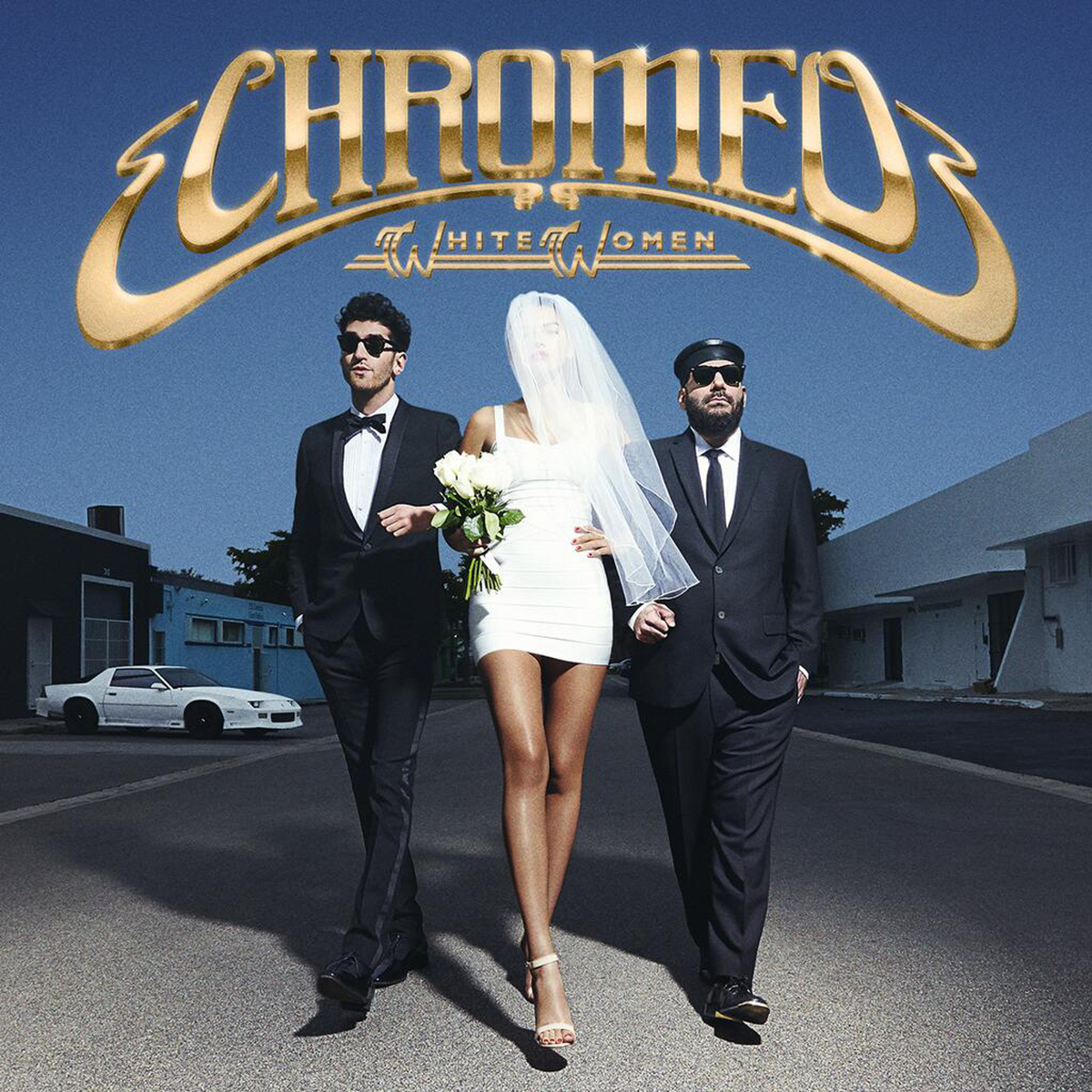 Chromeo is like a test of how much you like fun.
If you have the nerve to say you don't like Chromeo, I immediately draw two conclusions about you: You  have no sense of humor and your idea of fun and my idea of fun stand on opposite sides of an unbridgeable rift. Let's just go our separate ways and call it good.
If, on the other hand, you happen to like fun, Chromeo has something for you to hear.
On their newest record, White Women, the Canadian duo slide elegantly from silky smooth hook to silky smooth hook on a cavalcade of analog grooves and big four-on-the-floor beats best characterized as "the funk."
This is the album they've been building toward for sometime. It's smart, with clever lyricism that doesn't make sacrifices to fit in a genre that isn't always known for it's intellectualism. There's substance here, and it isn't just in the break-neck beats or syncopated bass lines. All the hallmarks of Chromeo music remain — perfect, vintage 80′s patches, talkbox, well-timed call and response between the instruments and vocals — but there's a refinement that we haven't seen on their previous albums.
The first track, "Jealous (I ain't with it)," is noticeably commercial (in fact, it's already been featured in commercials), but goddamn if that hook doesn't fit the beat better than a black spandex body suit fits Jennifer Lawrence. And they don't stop there. As the title track of their accompanying tour, "Come Alive" features vocals from Toro y Moi's Chaz Bundick and chorus so smooth you could spread it on toast.
And there's so much more than just the singles — the record has some serious follow through. "Old 45′s" has a wistful nostalgia about it, and "Frequent Flyer" moves from the 80′s to the early 90′s with a mega-huge New York house chorus.
There's something for everyone on this album.
That is, if you're fun.
Tags: 80s, chromeo, come alive, disco, white women
---