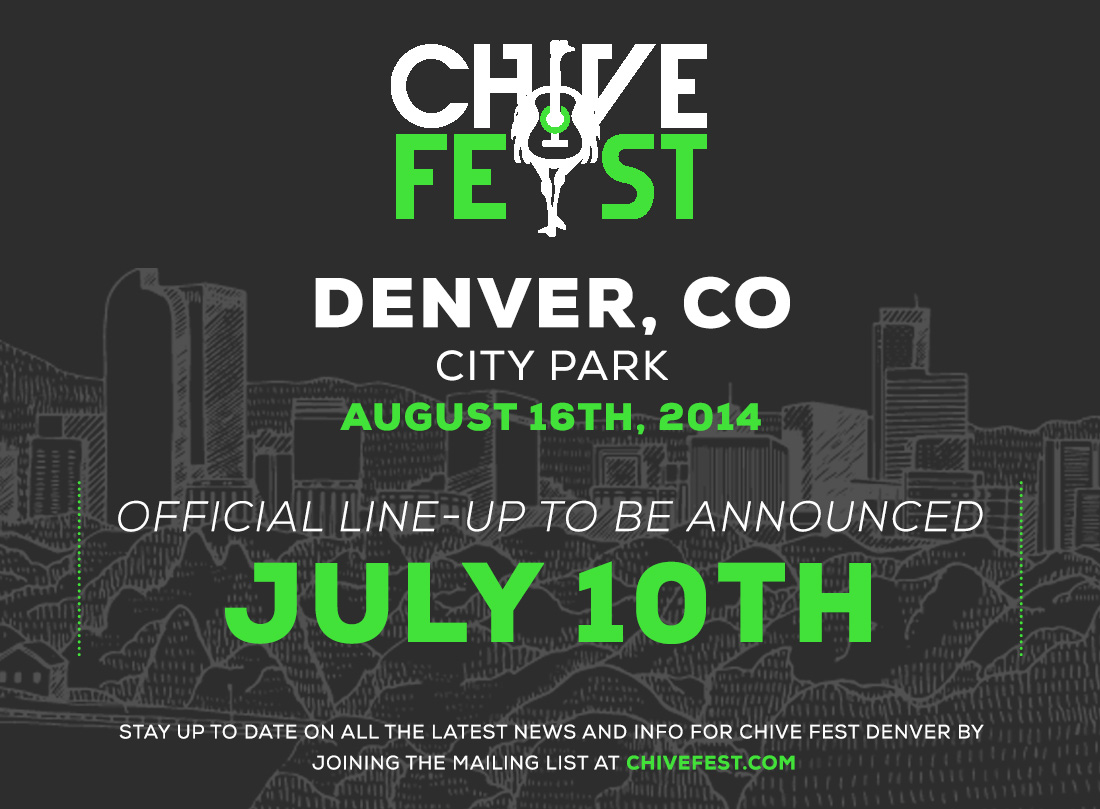 Is this lineup solid enough to entice you to attend something sponsored by the Chive? Vote Below!
Chive Fest Denver, a new music festival sponsored by the eponymous website, that has previously made stops in Seattle, Dallas, and Chicago, announced their lineup today.
Edward Sharpe & the Magnetic Zeros and Cold War Kids are set to headline the festival, slated for August 16th, 2014.
The festival grounds will include a "Nostalgia tent" with a "life-size game of Operation" as well as all the Chive related merchandise and organizations. These things, I've been told, are supposed to be positive reasons for attending.
See the complete lineup below:
Chive Fest Denver Lineup
Edward Sharpe & The Magnetic Zeros
Cold War Kids
Steel Panther
Talib Kweli
Delta Spirit
White Denim
Moon Taxi
Spanish Gold
Tags: chive fest, cold war kids, delta spirit, denver, edward sharpe, festivals, lineup, steel panther, talib kweli, the chive, white denim
---