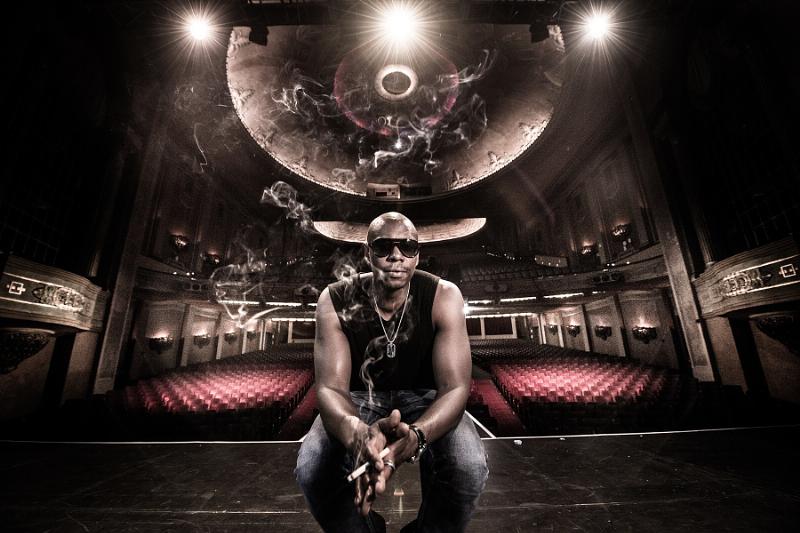 Dave Chappelle has announced three shows in June at the Radio City Music Hall in New York City.
According to the Radio City Music Hall website:
For these shows, Chappelle will combine his greatest love, stand-up comedy with his second love, music. The connection between improvisation and timing will be on full display as Chappelle co-headlines with a special musical guest each night, including The Roots, Erykah Badu, Busta Rhymes, Janelle Monáe, DJ Premier and more to be announced. A full orchestra will enhance the concert experience.

Tuesday June 24th:  Dave Chappelle and The Roots
Wednesday June 25th:  Dave Chappelle, Busta Rhymes, DJ Premier, and Janelle Monáe
Thursday June 26th:  Dave Chappelle and Erykah Badu

As Chappelle approaches the 10th Anniversary of his concert movie Block Party, filmed in 2004, in Brooklyn, this run of shows at Radio City are Chappelle's first announced NYC engagement in over 10 years.
Tickets will be between $59 and $125 and will go on sale on June 2nd at 10AM with an American Express pre-sale in the days before. This will be a show that sells out in minutes, so if you're going to be in New York, be ready.
Tags: busta rhymes, chappelle, comedy, erykah badu, janelle monae, radio city music hall, the roots
---