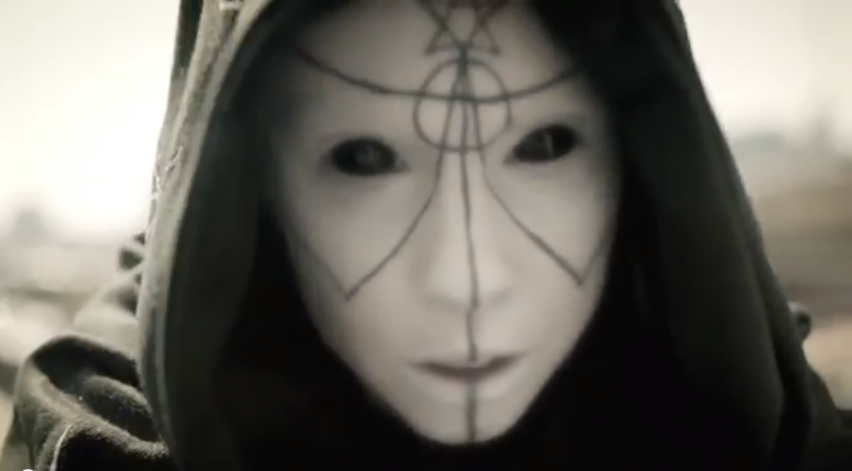 South African oddities Die Antwoord announced the release of their new album Donker Mag today, and began pre-selling it on iTunes.
Additionally, two tracks were immediately available for download. "Pitbull Terrier" and "Cookie Thumper!" can be purchased immediately. The rest of the album is expected to be available on June 3rd.
If you want to try before you buy, they also released the (expectedly) odd video to accompany "Pitbull Terrier." Never shy of controversy, the video features someone who bears a strong resemblance to the painfully bland American artist, Pitbull, having his throat ripped out by a human-sized pit bull. Raging bass beats, Yolandi babe-ing it out, Ninja blasting hooks like it's his job (it is) — it's trademark Die Antwoord right down to the pseudo occult symbolism.
Here's the track list for Donker Mag:
1 Dont Fuk Me
2 Ugly Boy
3 Happy Go Sucky Fucky
4 Zars
5 Raging Zef Boner
6 Pompie
7 Cookie Thumper!
8 Girl I Want 2 Eat U
9 Pitbull Terrier
10 Strunk
11 Do Not Fuk Wif da Kid
12 Rat Trap 666 (feat. DJ Muggs)
13 I Dont Dwank
14 Sex
15 Moon Love
16 Donker Mag
And the accompanying video:
Tags: die antwoord, donker mag, pitbull, video
---