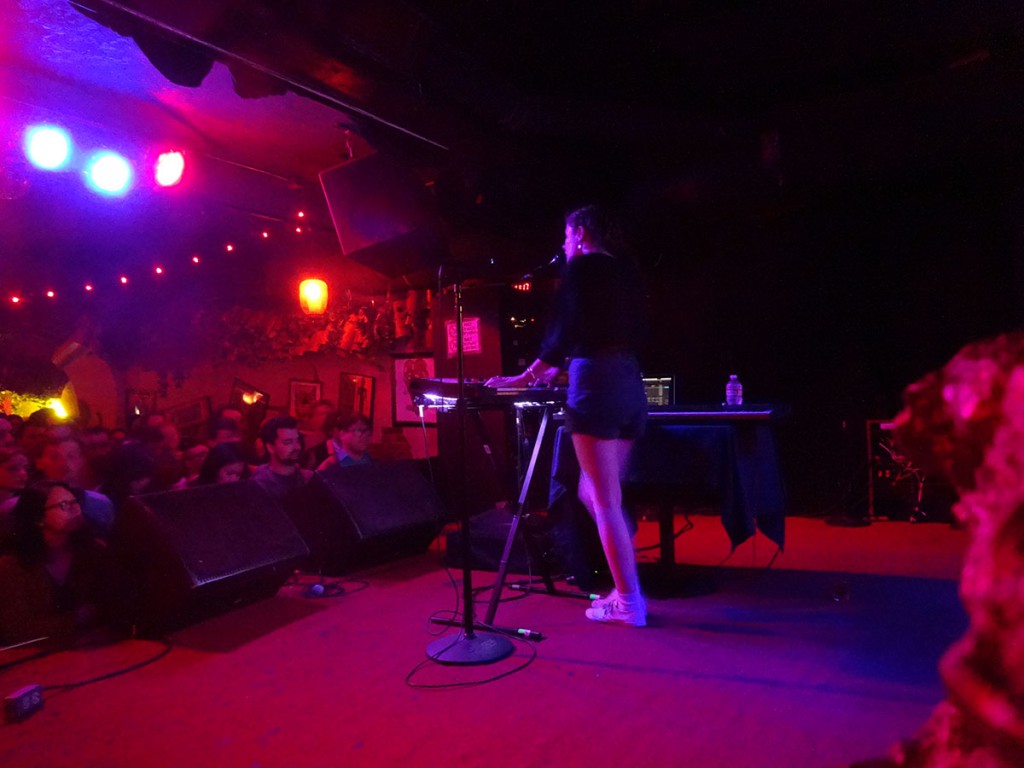 It wasn't until I saw her live that I realized the similarities between Jessy Lanza and Grimes.
Both are Canadian.
Both perform alone, managing  samples and playing parts live on stage.
Both use simple synth pieces and rely heavily on layered vocals to create texture.
Listen to Oblivion by Grimes and Giddy by Jessy Lanza and I think you can see a lot of similarities. See them both live, and I think you'll find more.
But what sets Lanza noticeably apart is the sex appeal of her music. Whereas Grimes is cute and child-like in her approach to production, Lanza is deep, seductive, sexy. She draws you in with breathy vocals, and holds you down with hot hooks and and big bass-driven beats.
On the stage, I think she still has a lot of room to grow. Musically, it was superb — her mix sounded fantastic, she uses her voice spectacularly well, wafting layers of sound  across the crowd with these sort of faint, growing crescendo's that hang in the air like perfume. But her performance is almost shy, lacking the confidence of tried and true performers. She rarely looked at the crowd, focusing instead on her keyboards. Everything was tight, for sure, but I was left wondering, "Where's all that sexiness we hear on the record?"
I was struck by the crowd too — it wasn't the young, all-girl crowd one would expect from a Grimes show. Instead, it seemed older, and mostly composed of people I would expect to see combing through record stores in search of a first pressing of a Boards of Canada record.
Saint Pepsi opened with Will Smith's 1997 classic, "Gettin' Jiggy Wit It" and played some trappy remix of "Call Me Maybe." Pretty much sums him up.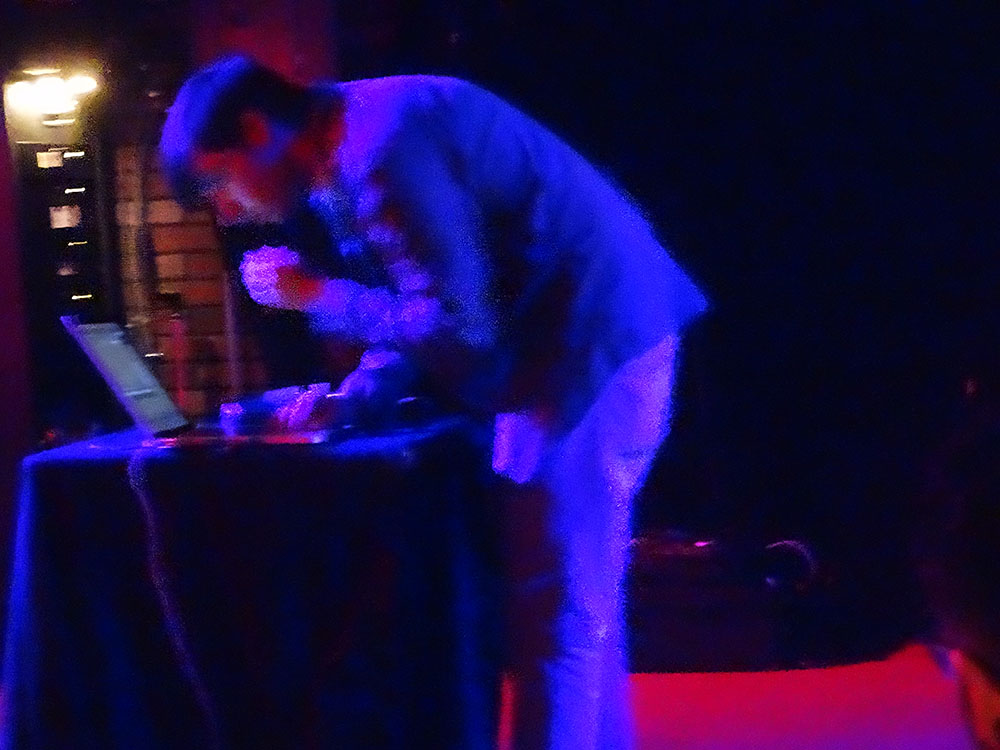 Tags: bottom of the hill, jessy lanza, saint pepsi
---