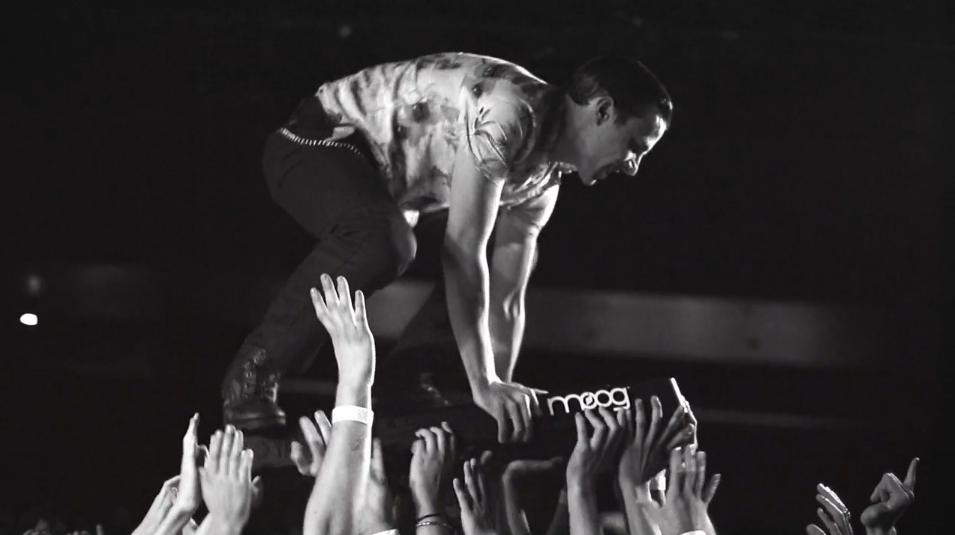 They don't make dance music. They don't sing in English. They don't wear helmets.
What parisian rockers La Femme do is make a brand of rock and roll that's genuinely interesting and raw, the likes of which haven't been seen since the Velvet Underground.
I think it's easier to talk about where one expects to hear this band:
At parties with Andy Warhol, while trying to convince Clyfford Still to come back to exhibiting
In French mansions, surrounded by foreign movie stars, smoking Gauloise, talking to a super model
At invitation-only openings at the MOMA, making fun of Anna Wintour, sitting next to a Delaunay and forgetting which one painted it
In French New Wave cinema, just as the action gets started and some beautiful woman steps into the shot for the first time
It could be said that the French invented cool. It could be said that many of the coolest things in the world still originate there to this day. This band goes beyond that, reminding of us that truly cool things never go out of style, and always continue to evolve.
Last year's debut release, Psychotropic Berlin, not only topped my 10 best albums of the year, it served as the basis for their most recent US tour.
Monster Children Magazine recently released a video that includes some behind the scenes footage from one of those tour stops, crafted in classic French New Wave style.
In Skinny Legs and All, Tom Robbins writes something along the lines of, "Just look at the world, think of something you've never seen before, and make it. That's art."
La Femme is living that, breathing that ethos. They're making something so familiar, something we all knew was there, lurking in the shadows. It's a sound we all know, but can't place. It's the dream of another generation finally being realized.
The video that follows is brief, and in some ways, expected. It's how I would hope La Femme would appear, going through their ritual before a show.
But one thing I do know: They can't come back soon enough.
Tags: la femme, monster children, psychotropic berlin, video
---