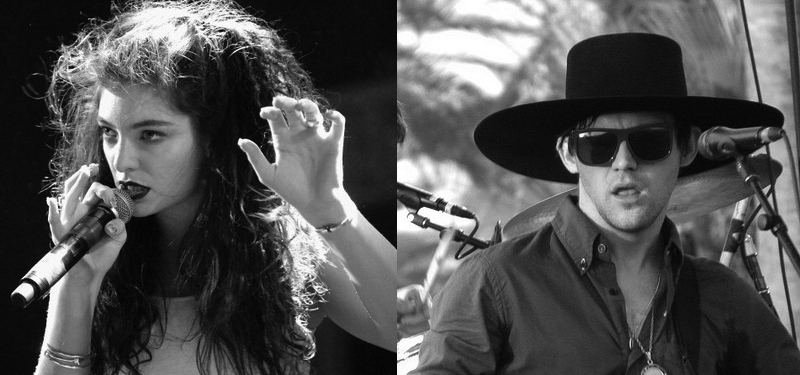 In one of those rare, oddly public heart-to-heart's that artists with mutual admiration can sometimes have, The New York Times facilitated a conversation between current teen obsession Lorde and the most popular person on every Make Out Club member's freebie list, Conner Oberst.
In what is a very honest insight into their songwriting process, when asked if she writes on guitar or piano, Lorde admits, "I can't play guitar; I am pretty bad at piano. I just bought a bunch of vintage Casiotone synths, because you can only play two keys at once."
The two share sentiments about being labeled "young" musicians (Conner was 13 when he started releasing records with what would become Saddle Creek), and the woes of making "shirts with your name on it."
Lorde — who's real name is Ella Yelich-O'Connor — says she'd always wanted to be a faceless electronic musician, but felt she could be more successful as someone "that people could attach thoughts to."
Read the full text of the conversation here.
Tags: conner oberst, interview, lorde, saddle creek
---