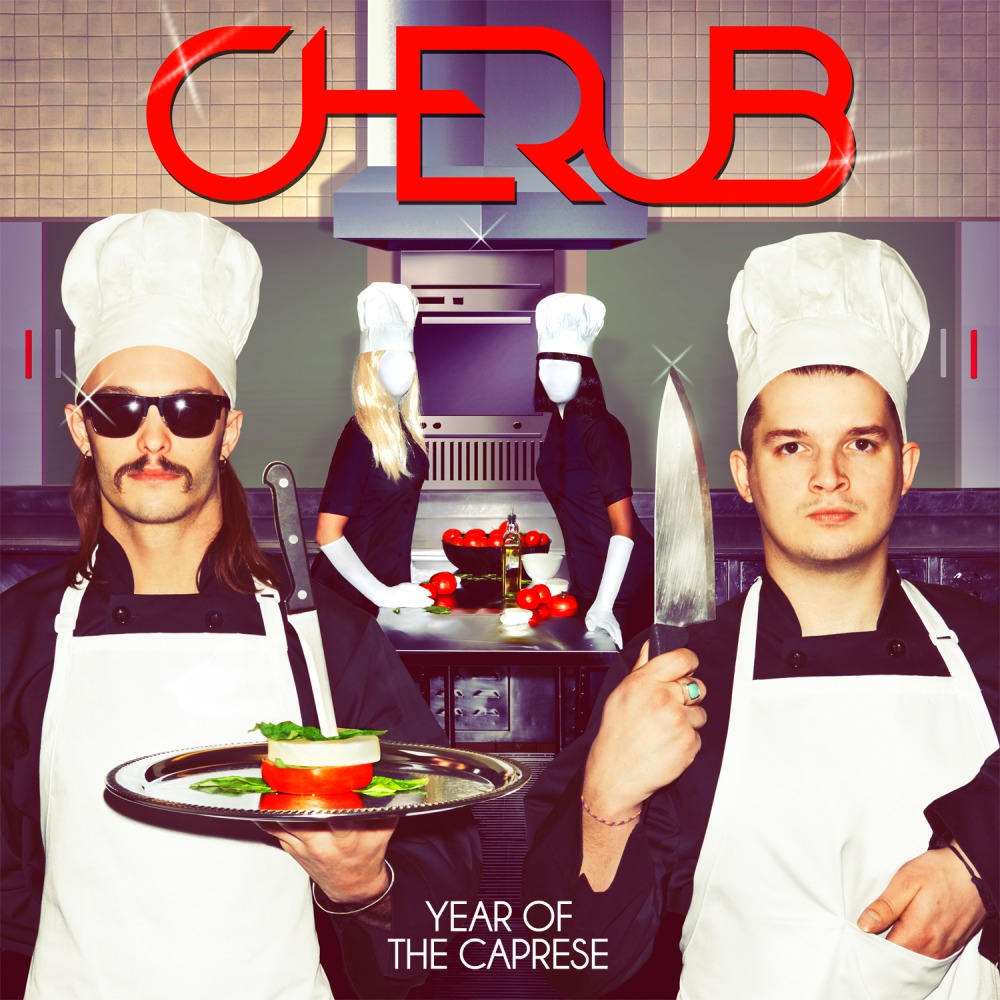 Cherub wants you to fuck to this record, and they're not shy about it.
Take the lyricism of Neon Trees, the sonic palette of Chromeo, mix in a healthy dose of Prince, and then drop the tempo like panties on prom night, and  you've got Cherub's second full-length release, Year of the Caprese.
"This is that disco shit / that makes you feel alive," says singer Jordan Kelley on "Disco Shit", the second track on the record, and it's true. When they disco, it is that disco shit you've been looking for your whole life; it's the stuff your mother talks about with a dreamy, nostalgic look in her eye as she reminisces about the '70s, when you start wondering just how many people could have been your dad if things had been different.
But there's no escaping it: this album is built for sexing. These are the formative moments of the next generation of disco, the catalyst for those nights grinding to the uptempo jams that follow. This is an investment in the future of disco, an incubator to secure the legacy for the next generation that will grow out of these hip-swaying songs. You will be that nostalgic parent, and Cherub wants to get you there.
They certainly walk the line between cheesy and authentic, and at times, they fall on the wrong side of it. The most glaring example is "<3″ — starting right with the title. "I want to take / A sledgehammer to your car / And break / Everything apart," says the chorus, culminating in an acoustic sing-a-long that has all the hallmarks of a Chris Carrabba unplugged album. Still not satisfied, they decided to leave the studio discussion where they applaud their heartfelt performance there at the end of the track, to remind us all that that really was the take (I mean, he made it more major). It reeks of major label single-centric pressure. Mistakes were made.
Is this a brilliant album? No.
Is this a game changer? No.
Does it have some clever moments, catchy hooks, and is it fun to listen to? Yes it is.
The tennis ball sample on "This Song is for You" is great. The tempo drop on "Work the Middle" is a great way to end the track. The calypso ballad, "Strip to This," will elicit a smile from even the most cynical critics, despite it's tired theme and painfully obvious anti-climax (get it? Cause it's a strip club. You never get to fuck. GET IT?!). Apparently they intend to include their biggest single, "Doses and Mimosas" on every release, but fuck it, three more beers and you, me, and Mr. Carrabba can sing along with the greatest acoustic breakdown Cherub has ever performed.
It's a fun album. If that's what you want, what you expect, then they gotchu.
Tags: album, cherub, disco, year of the caprese
---