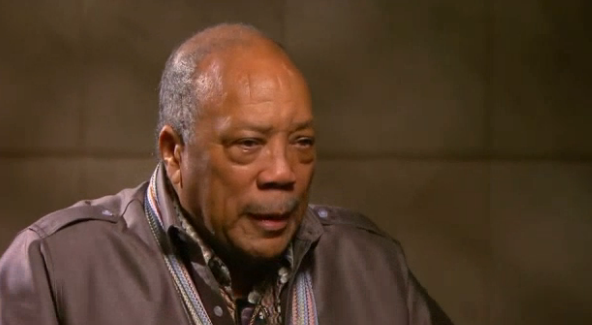 In a CBC radio interview with Jian Ghomeshi, Thriller producer Quincy Jones said he thinks that L.A. Reid, producer of the newest posthumous Michael Jackson record Xscape, is just "trying to make money."
"I understand that. Everybody's after money. The estate, the lawyers. It's about money," Jones goes on to say.
In the two-part interview set to air Friday, Jones also talks about his relationship with Jackson.
"What am I gonna learn from Michael? I don't want to be a singer and a dancer." Jones said. "We told him what songs he was going to sing. A producer has to do that."
It's refreshing to hear that from one of the greats, and I think it's a tenet  that should be followed more closely in the modern era. I've always blamed so many of the sophomore and junior slumps on a producer's unwillingness to say no and give honest critiques to young acts that have suddenly had the word "genius" applied to them.
Listen to Quincy, everybody. He made Thriller.
Hear the full interview:
Tags: la reid, michael jackson, quincy jones, xscape
---