Which festival do you think is the best? Vote below!
Summer's here and festival season is in full swing. Bonnaroo, Lollapalooza, EDC – some créme de la cremé of music festivals come about during the long days and blistering temperatures of the summer months.
But some of the country's best festivals are held each fall and have even more to offer. Here's four of the best festivals held after summer ends.
6. TBD Fest
Sacramento, Oct. 3-5 2014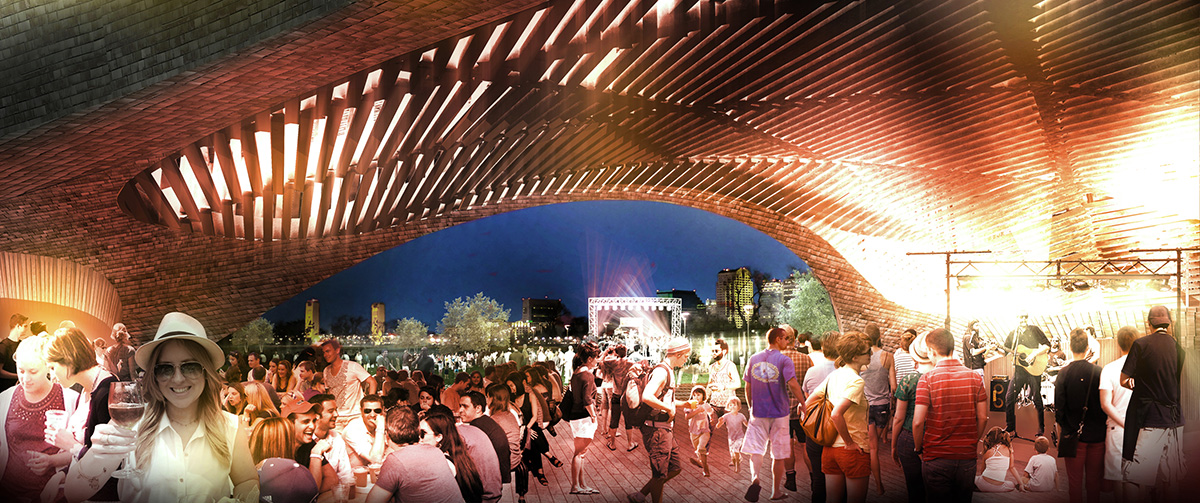 These guys are new to the party, but goddamn what a lineup.
Blondie. They have Blondie. And Justice. And Empire of the Sun. And at $160, you can't beat the price for a three day festival.
It might not have the je ne sais quoi of some of the other more established festivals, but they're going all out for this one.
With headliners like this, and an undercard that even Coachella could take some notes from, TBD Fest not only has my attention, I'm a lock for attendance.
5. Treasure Island
San Francisco, Oct. 18-19 2014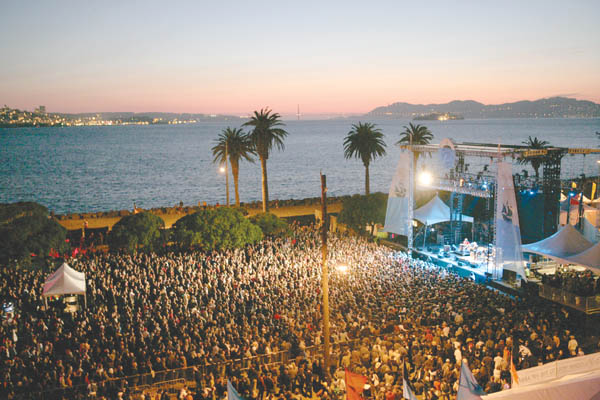 Courtesy of Another Planet
This is a smaller, two-day festival held on the tiny island that sits between San Francisco and Oakland. It's great because they only have two stages, and they alternate which stage is in use. That means no hard decisions, and you can literally see every band on the bill if you so choose. And what a bill it is; This year's headliners include festival regulars Outkast and Massive Attack, as well as Skrillex … The grounds are great, too, with a beautiful view of San Francisco, great food, art, and an awesome crowd.
The festival does have one major drawback: the weather. I've never been to a festival that goes from so beautiful to so. goddamn. cold. in such a short span of time. Bring layers, gloves, hats, socks — way more than you think you'll need. When the sun drops and the wind whips across the bay, you'll be glad you did.
4. Voodoo Festival
New Orleans, Oct. 31 – Nov. 2 2014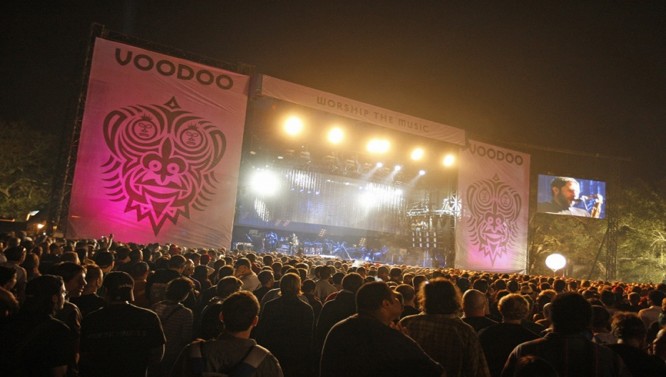 Photo courtesy of Blog4Dat
I've never been to this festival, but halloween + New Orleans + a great lineup is sure to equal a great time. All of the rich cultural heritage of New Orleans mixed with a swarm of slutty [fill-in-the-blank] costumes and Bud Light drunk southerners, and you've got a recipe for success.
In all seriousness, the food, the accommodations, and the weather are all going beat the pants off of any BFE summer festival you can get your hands on.
Remember, it only takes one drunken hobo to start a revolution.
3. Riot Fest
Chicago, Sept. 12-14 2014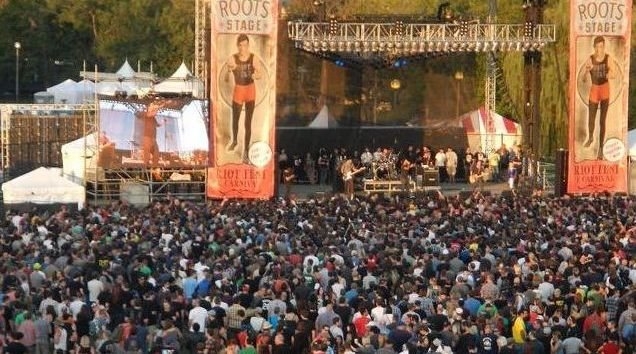 Chicago isn't exactly known for their punk rock scene, but the lineup at this festival makes my inner 15 year old want to ball fists and punch my way all the way to the windy city. It's not all punk rock either, with bands like The Offspring and Slayer on the bill. And this year, eight of the biggest names on the undercard will be playing one of their most famous albums straight through. Weezer intends to play the Blue album cover to cover, and that alone is enough to catch my attention.
But maybe the biggest, and least publicized draw about this Warp Tour for grown ups is Russian rock goddesses and former political prisoners, Pussy Riot. This could be (but hopefully won't be) the only show they play in the U.S., and it's the only one they have booked at the moment. These three women are single handedly trying to move their racist, homophobic country of millions into the 21st century, and that, I think, is a big fucking deal.
2. Life is Beautiful
Las Vegas, Oct. 24-26 2014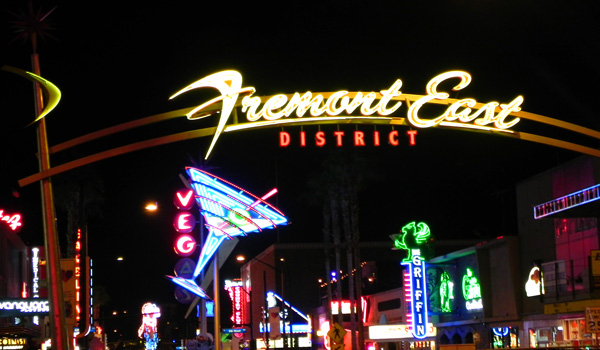 This marks the second year of Downtown Las Vegas' new music festival. In the last few years, the Downtown Project has revitalized the decaying area around Fremont street, in the oldest part of Las Vegas, and to celebrate, they shut down fifteen square blocks to hold a massive block party. Moreover, they draw some massive acts like Kanye West and Foo Fighters without the massive price tag of other festivals.
Another major draw is that even though it's downtown, it's still in Las Vegas. You can party all night, into the next morning and into the next night again, if that's what you're into. You can get a hotel room with a jacuzzi in it, an endless buffet, and three-foot-long margarita. As if you needed an excuse to go to Vegas, Life Is Beautiful has you covered.
1. Austin City Limits
Austin, Oct. 3-5 and Oct. 10-12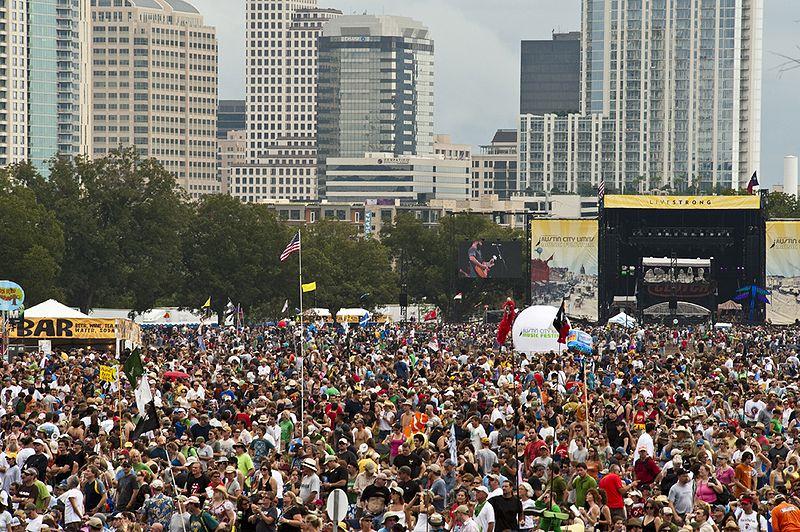 ACL belongs on the short-list of premiere American festivals, and the fact that it's now two weekends (like Ultra and Coachella), speaks to this festival's legendary status. Not only does it draw top-tier talent, but it's located in one of the greatest live-music cities in the world. The after shows are matched only by Lollapalooza in Chicago. Whatever hard decisions you have to make due to scheduling conflicts can be rectified with smart after show scheduling.
Still, ACL is an expensive luxury. Accommodations are few and expensive, and you're hard pressed to find a reservation if don't already have one. And those after shows? You can quickly end up doubling your already pricey festival pass, depending on what you're trying to see. But as I always tell people about Coachella: You get what you pay for.
Tags: acl, festivals, life is beautiful, lists, riot fest, tbd fest, timf, voodoo fest
---