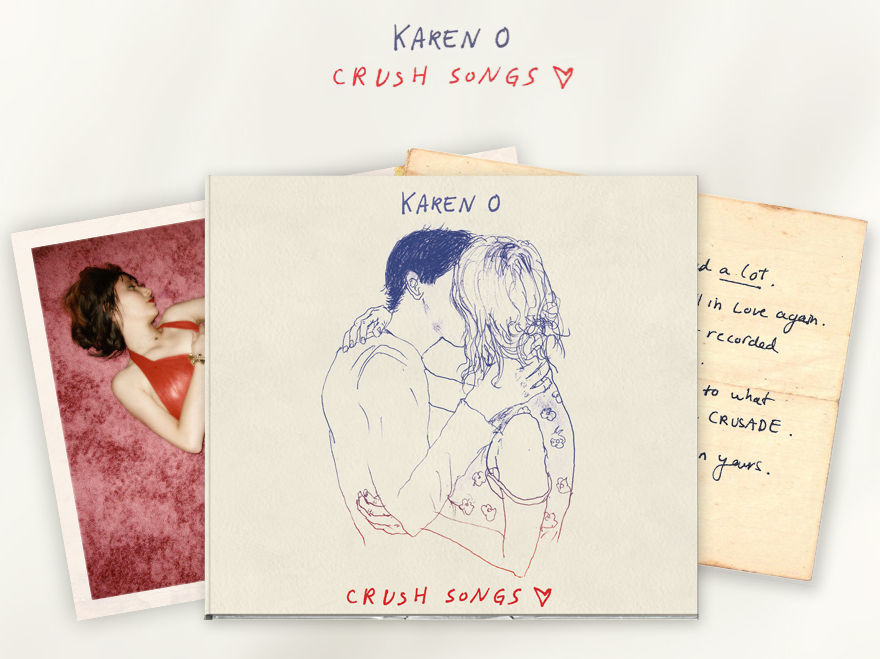 Who is the Queen of Indie Rock? Vote below!
Yeah Yeah Yeah's front woman Karen O announced today the release of her first solo record, Crush Songs.
The announcement came in the form of a hand written note on her website.
The record debuts on September 8th, and will be released by Julian Casablancas' label Cult Records, shortly before the release of his new bands' first album.
Tags: cult records, julian casablancas, karen o, yeah yeah yeahs
---